Eleanor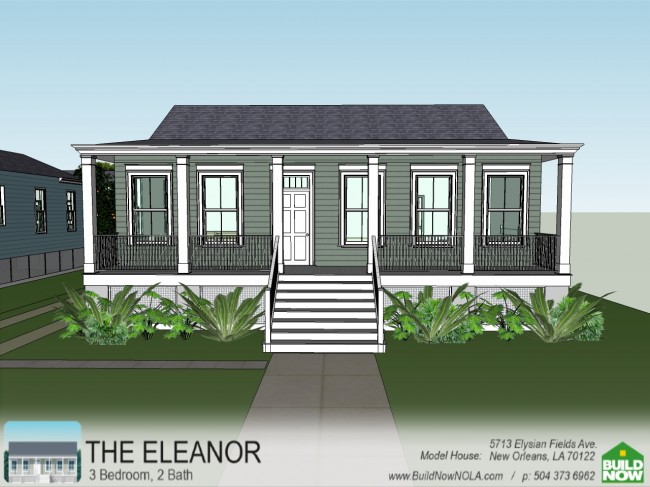 The Eleanor is designed for New Orleans' wider lots and features a grand 38′ wide front porch. Spreading the house across the width of the lot allows for a larger back yard with plenty of room for a garden or pool.
Inside, the hall and coat closet make a graceful transition between the porch and the living room. The generous living area extends 30′ from the porch to the double window on the back yard. The kitchen opens to the dining area, but is shielded from the living room. Filled with natural light, the kitchen is well designed for cooking, with space for a three-foot refrigerator, a range hood ducted outdoors, and a large island for food preparation or dining.
The center hall extends from the living room past the laundry room and bedrooms to a large linen closet. The two bedrooms on the front of the house have ample windows and closets. The master bedroom at the rear features a spacious two-sided walk-through closet and and 10′ long bathroom.
Take a 3D Tour of The Eleanor